In addition to our core program, described on our What Makes Us Special page, Specialty Tutoring offers these other services:
Middle & High School Academic Coaching
Readiness for Kindergarten
Academic Coaching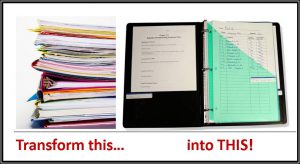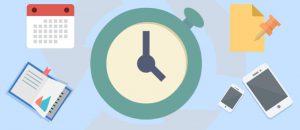 Specialty Tutoring offers limited openings for 1:1 Academic Coaching for kids in grades 6-12 who need…
help with homework & study skills
re-teaching & review
organization & time management
strategies to overcome test anxiety
positive mindset & goal setting
Students choose a focus area and bring homework to each session: 
MATH FOCUS:
—Courses that rely on math & problem-solving:
Algebra
Geometry/Trig
Calculus
Physics & Chemistry
Math SAT Prep
LANGUAGE ARTS FOCUS:
—Courses that rely on reading comprehension, writing, and language:
English
Social Studies
History
English SAT Prep
An Academic Coach guides and motivates a student to achieve better grades and improve overall attitude. Parents are an integral part of this process!  For optimum results, regular communication between Academic Coach and parent is encouraged, and one full semester of sessions is strongly recommended.
The Academic Coaching program is individualized to meet each student's needs with:
Understanding and completing homework assignments
Adjusting study strategies to fit learning style
Learning tricks to answer various types of test questions
Identifying strengths, prioritizing & setting goals
Managing time using a planner/calendar
Organizing a binder or laptop file for all classes
Organizing a home study space, school locker, and book bag
Working effectively with teachers and peers in the classroom setting
Learning more efficient strategies for reading text and taking notes
Forming habits that will be valuable assets in college and the workplace
Pricing for the Academic Coaching program is as follows:
$25 one-time enrollment fee for students new to Specialty Tutoring
$45/hr. session fee (1 hr. per week minimum requirement; more sessions possible by request and dependent upon availability)
Fees may apply to sessions missed without proper notification
Subject areas offered are dependent upon current tutor availability.
Call or email for more information!
Readiness for Kindergarten
Specialty Tutoring offers limited daytime sessions for Pre-K children identified as needing supplemental reading and/or math help before entering Kindergarten. Children must be 5 years old, and in the current calendar year in which they will start Kindergarten. An initial evaluation is not required for 5-year-olds, but will need to be scheduled when a child turns 6 years of age.
Scheduling, pricing, payment expectations, and programming for Pre-K sessions are the same as our core program.
Call or email for more information!