A Good Idea Takes Root… and Grows!
In 1998, Karen Stockstill and Jeanne Widdicombe recognized a growing need for professional help for children who were struggling with learning. Motivated by a strong desire to provide affordable and accessible one-on-one services to these children, they combined their education, enthusiasm, and experience. The two co-founders of Specialty Tutoring researched the importance of the cognitive skills underlying the learning process as well as the types of learning difficulties that can cause academic struggles. They carefully selected the specialized and research-based programs and quality assessments that would become the foundation for an effective and professional tutoring service.
After setting up the business as a not-for-profit corporation in 1999, Jeanne and Karen began offering one-on-one sessions in a classroom of a neighborhood preschool. In May of 2000, a learning center was officially established on Coldwater Road (aka the "Tutoring House"), providing a welcoming, home-like setting for children. Karen moved from Fort Wayne the following year but continues to support the mission of Specialty Tutoring by serving on its Board of Directors. Jeanne's current responsibilities as Executive Director are second only to the role she cherishes most as an active Learning Specialist. In 2004, Adrienne Rogers joined the instructional staff and currently serves as Vice President. Adrienne's forward thinking and project management skills, along with her dedication to quality programming, have fueled the growth and success of Specialty Tutoring.
Research-based programs and an emphasis on cognitive learning skills remain the solid foundation on which we stand today. Since the inception of Specialty Tutoring, more than 3600 children have benefited from our services and have left with increased confidence in their ability to learn. We owe much to the talented and dedicated Learning Specialists who have shared their time and talents over the years, motivating children to achieve their true potential.
The progress we witness on a daily basis is also the result of A LOT OF HARD WORK on the part of the children who pass through our doors…and it is THEM that we celebrate. We are immensely proud of the accomplishments of each and every Specialty Tutoring child!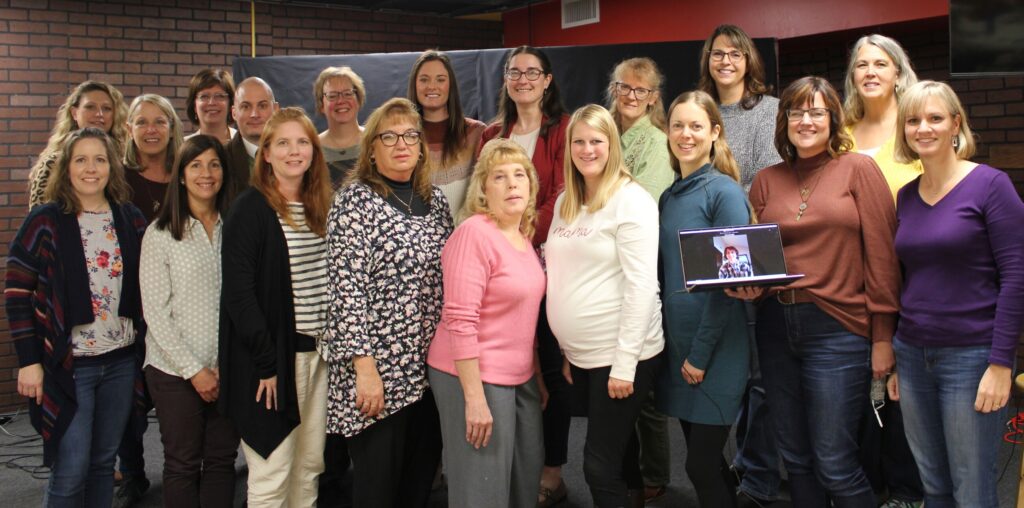 Tracie Luley
Chairman
Tracie is a financial advisor for Ameriprise Financial Services and has been on the board since 2015. She shares her expertise because her family has personally experienced the lasting difference that customized tutoring can make in the life of a child.
Joe Ensley
Treasurer
Joe has worked at Broadridge Financial Solutions since 2008 and currently holds the position of Manager of Application Development. He learned about Specialty Tutoring's mission while heading up a hardworking group of volunteers for the 2015 United Way Day of Caring. He joined the board in 2016 because of his passion for community service and his interest in applying his MBA business skills to real world situations.
Sandy Riley
Secretary
Sandy is the Director of Operations & Volunteer Coordinator for Entheos Audiology Cooperative. She became involved with Specialty Tutoring as a parent where she learned to advocate for her own child, and she joined the board in 2020. Through her work with Entheos, she now also advocates for many children around the world who suffer from hearing loss. She helps start non-profit hearing clinics in the U.S. and has lead humanitarian hearing trips in eight developing countries and counting. Sandy is also a fundraising coordinator and volunteer for HearCare Connection and Camp Watcha Wanna Do.
Jake Pickett
Jake has 20+ years of marketing experience, currently serving as the Marketing Communications Manager at Fort Wayne Metals. He volunteers for Big Brothers Big Sisters, Project Linus, and Special Olympics, chairing their annual Polar Plunge event. Jake joined the board in 2022 because he believes every child, regardless of their life situation, should have the opportunity to get a meaningful, quality education, and there should be resources available to everyone from every background.
Karen Stockstill
Karen is one of the two founders of Specialty Tutoring. She has a master's degree in education and has always been a firm believer in cognitive-based tutoring and making it accessible and affordable to all. Since leaving Specialty Tutoring, she has shared her talents in a variety of places and retired in 2015 from her position as a Title One Reading Teacher at an at-risk high school for emotionally disturbed teens.
Gina Kostoff
A life-long resident of Fort Wayne, Gina graduated from Bishop Dwenger High School, earned a bachelor's degree in political science and history from IPFW and a master's degree in speech communication from Ball State University. She is currently employed as special projects manager at Big Brothers Big Sisters. Gina has served on several boards and commissions throughout her career. Most recently she was the Chairperson of the Brightpoint Board of Directors. In her spare time, Gina enjoys cooking, music, art, knitting, traveling, history, reading, and spending time with family and friends.
Our Learning Center…A House with History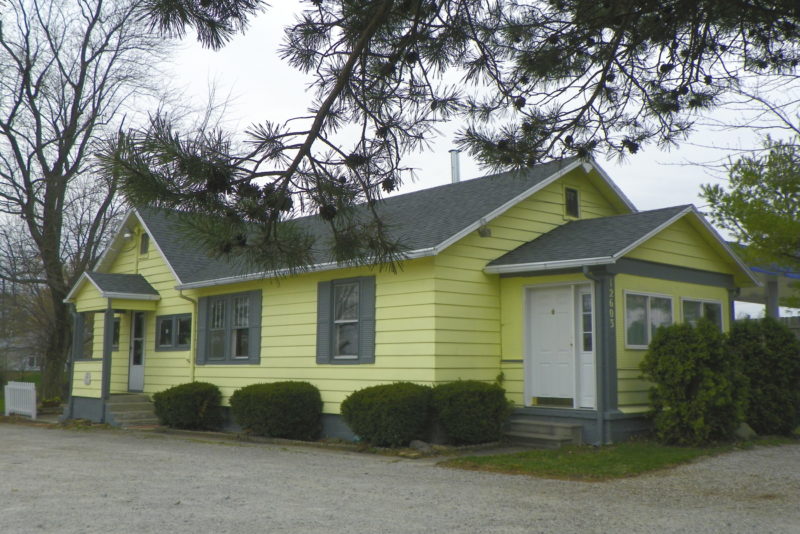 Built in 1925 by Adrian Henry Weaver, Specialty Tutoring's learning center is one of only a few original homes remaining in tiny "Royville" (as this stretch of Coldwater Road was called). Adrian received a teaching certificate from Tri-State College in Angola and taught grades 1 through 8 in a one-room schoolhouse in Indiana. A patient man with a good sense of humor, he raised five daughters in this home. He believed strongly in the power of education, telling them to "learn everything you can, because no one can take knowledge away from you." Three of his daughters, Mary Orlowski, Ruth Weaver, and Madonna Gross, have returned to visit their childhood home and share stories with our staff, and Specialty Tutoring is grateful for their generous donations to our financial assistance program.